New Customers Sale! Get Up To 35% Off + FREE Shipping!
New Customer Sale!
Get Up To 35% Off + FREE Shipping!
Noor Healthy Hair Vitamins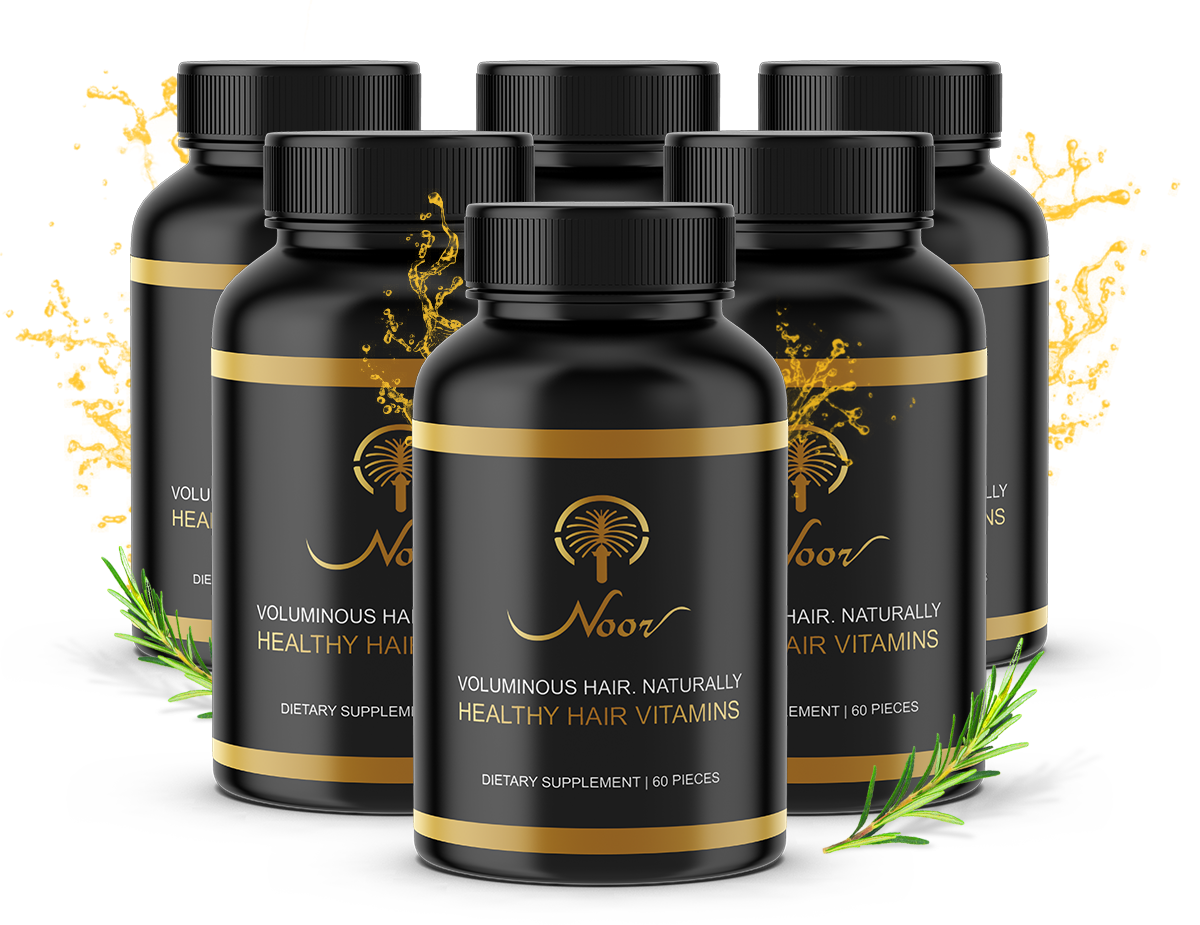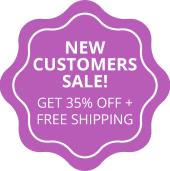 Noor Healthy Hair Vitamins
Noor Healthy Hair Vitamins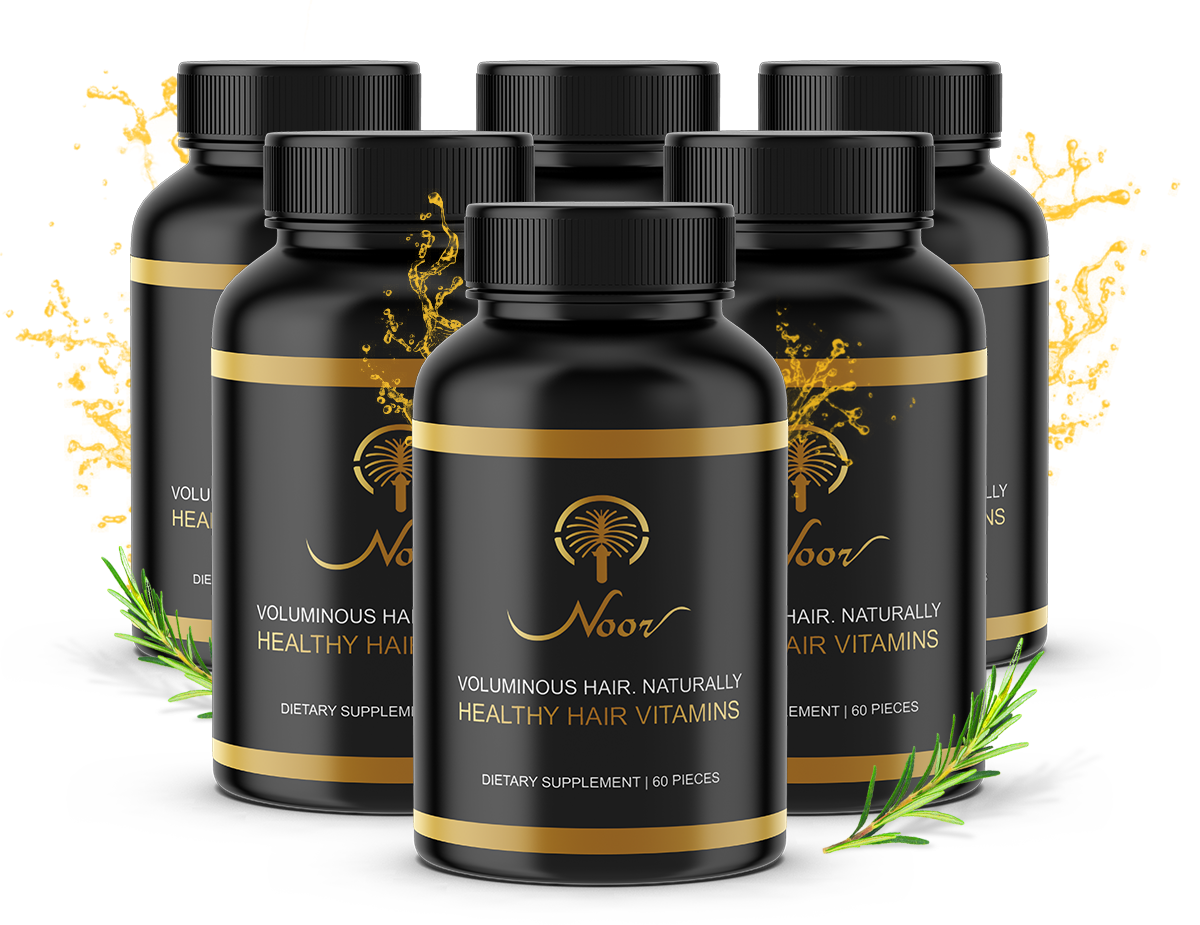 Save 35% Today and Choose Your Package!

You Save - $324 +
FREE SHIPPING
THIS IS ONE TIME PAYMENT
THERE ARE NO MONTHLY CHARGES
In Stock: Sell Out Risk: HIGH
180 Day Money-Back-Guarantee
You Save - $144 +
FREE SHIPPING
THIS IS ONE TIME PAYMENT
THERE ARE NO MONTHLY CHARGES
In Stock: Sell Out Risk: HIGH
180 Day Money-Back-Guarantee
THIS IS ONE TIME PAYMENT
THERE ARE NO MONTHLY CHARGES
In Stock: Sell Out Risk: HIGH
180 Day Money-Back-Guarantee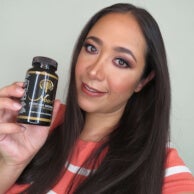 "I wasn't sure if it was working, but I went to my stylist after 6 months and she was impressed! She said my hair was almost 7 inches longer! And that was in such a short time! She couldn't believe it. She asked me how I did it, and I gave her Noor's link. She bought a few bottles for her and I took the opportunity to buy 3 more for myself. I also told my sister about it, and she already joined the club. We are fans!"*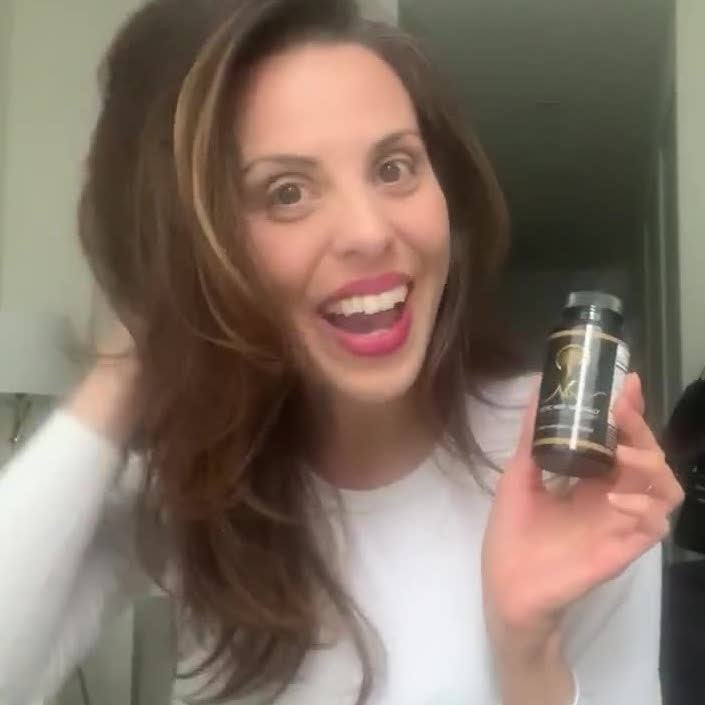 I didn't think it would work-

"But I bought it anyway, and in just a few months I have new hair growing where there wasn't so much left, and I feel like it doesn't fall out like it used to. I was losing hair due to stress, and I'm amazed that Noor was able to combat that so quickly... I got more volume, finally! I'm blown away, I highly recommend it!"*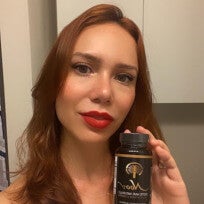 "I will order it again - This is the second bottle I've bought, because I was really shocked to see how much my hair had grown. It's longer than I thought it could grow! And I realized that there are new hairs growing healthily <3"**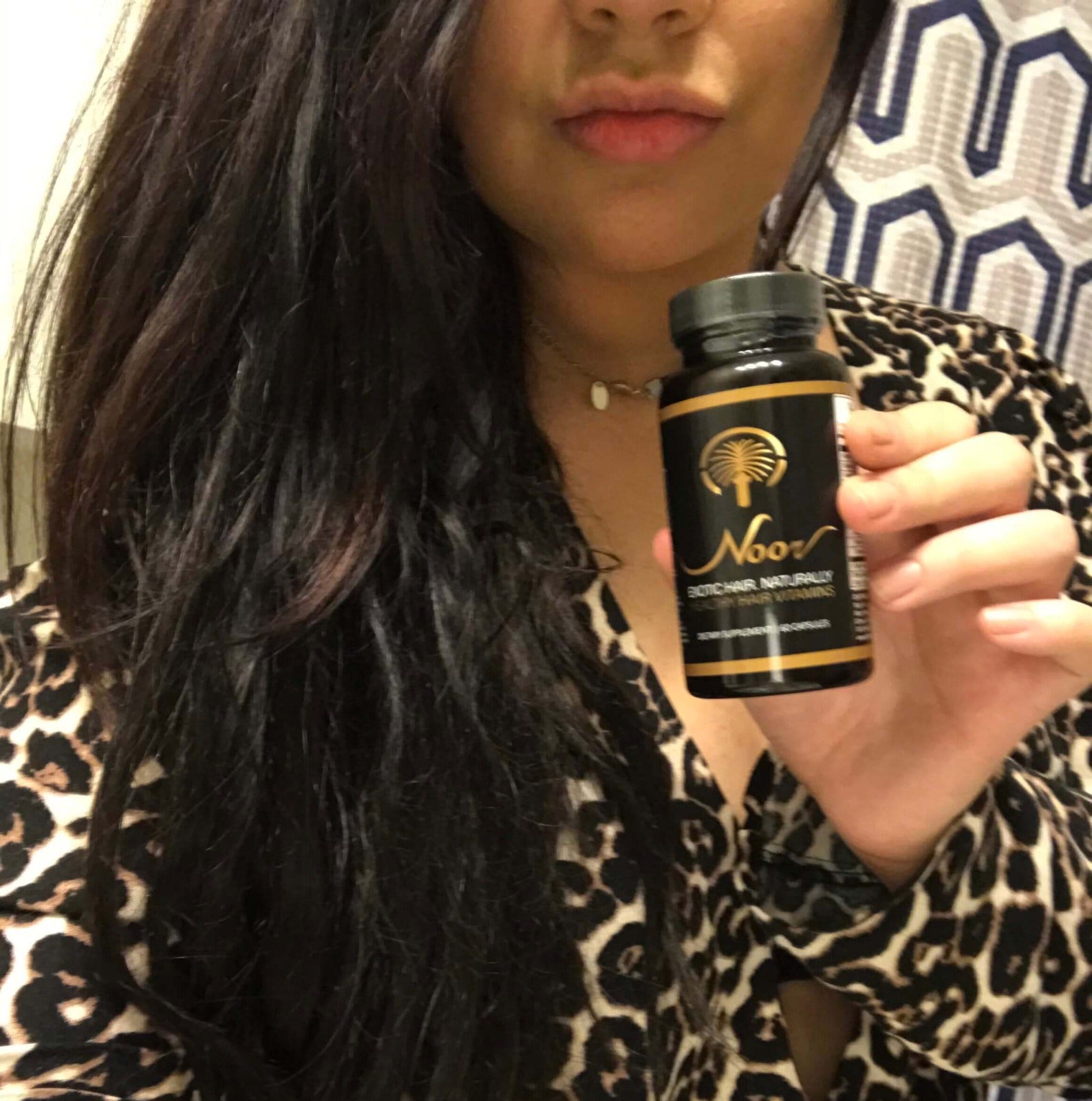 "I love and believe in your product because I have been using it for more than a year and hair is below the waist. It was short and now it's super long and pretty. I am happy with your product."*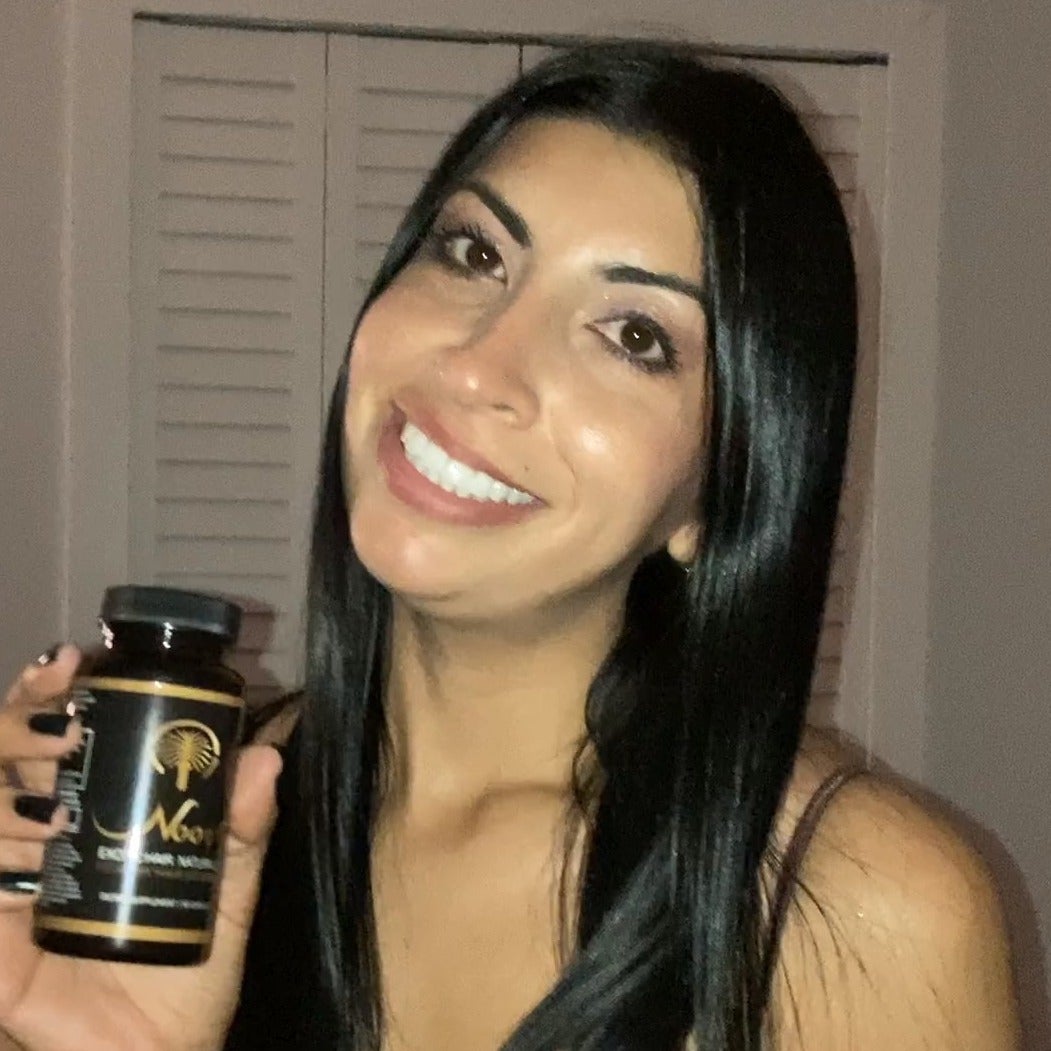 "A month after starting to use Noor, my hair began to grow and it no longer looked dry and fine. Every day it improves more, and has grown in areas that it did not have. I'm very grateful."*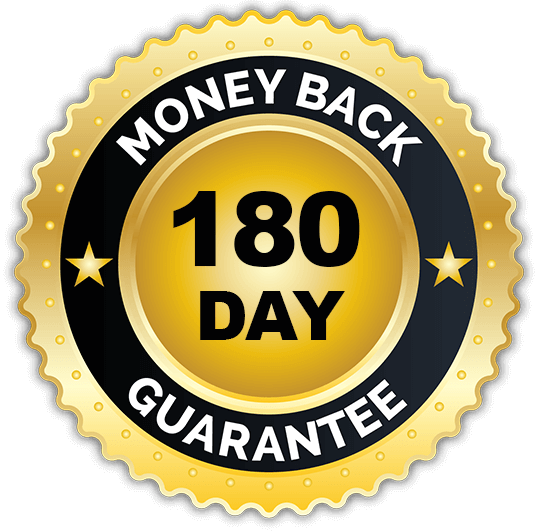 180 DAY MONEY BACK GUARANTEE:
Your order qualifies for a refund up to 180 days from the time of purchase... no questions asked!
Frequently Asked Questions
A. For those who want to achieve the best results for their hair, we recommend our super discounted 6-month bundle of Noor. The longer you take Noor, the better the results are likely to be.*

This also ensures you have enough Noor to protect you from future out of stocks. Imagine seeing great results, but when you go back to order, it says "out of stock"...

We don't want that to happen to anyone! That's why we recommend you buy our 6-month bundle if you're truly dedicated to your hair goals.

You can always return what you don't use if you don't see results quickly.

This bundle allows you to take advantage of our lowest possible price today.
A. Simply take two capsules in the morning with a glass of water...that's it! It doesn't matter if your stomach is empty or full. It's easy to do and takes less than 30 minutes a day!
A. We ship every day of the week, on time, rain or shine! This means that here in the USA, an order shipped from our headquarters in Tampa, Florida will take between 2 to 5 days to arrive.

For international orders, please allow up to 14 days.
A. Our unique formula consists of a powerful compound that directly combats stressed follicles¹, the real cause of thinning hair and hair fall that most women ignore.
This compound, combined with our patented Rejuvenating Ingredients, give the hair added strength, hydration and shine2,3.

Plus, our 180-Day No Questions Asked Money Back Guarantee offers an easy and simple way to try and feel the benefits*.

No other hair growth brand is as confident in their products as we are, which is why we offer such a great guarantee. It's a no brainer to invest in your hair today!
A. Noor is formulated with specific nutrients to nourish hair from the inside out, helping it to have more shine and thickness.✓ Noor has the perfect amount of Pantothenic Acid to stimulate follicles without the harmful side effects like acne breakouts or stomach aches.*)
A. No. Noor is not formulated to stimulate follicles in hairless areas!✓ Most women do not see hair growth in areas of the body.*✓ Noor only stimulates existing follicles on the scalp!✓

Hair in places like the arms or legs is preset to grow to a certain length as these follicles are in the growth phase for only a couple of months at a time!✓
A. No! Absolutely not. We do not expect any woman to commit to it. You simply make a one-time purchase. (Many women love the results and order again!*)
A. We believe that all women deserve to experience having beautiful and amazing hair. In addition, we believe that all women should feel a connection to their soul that is made possible through hair.

Noor's mission is to help women everywhere get back the thick, elegant, hair that makes us confident. We want this to be possible for all women, everywhere!

Invest today in these amazing vitamins and get ready to fall in love with Noor.

Enjoy! We can't wait to hear your success story!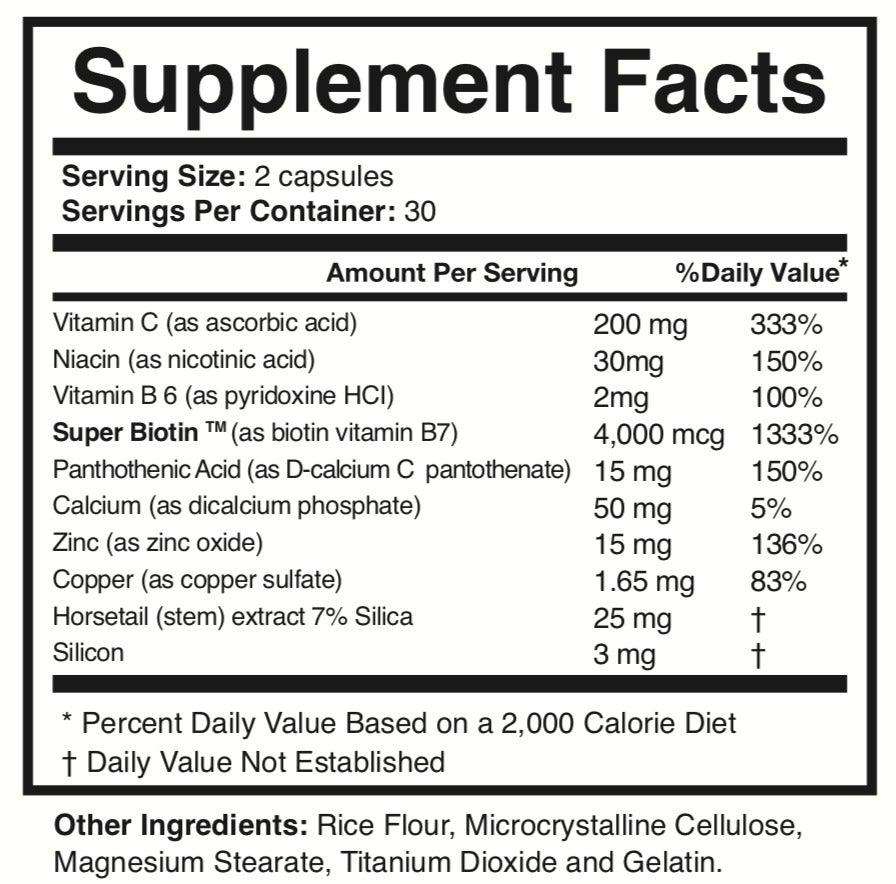 Have more questions? Contact us!
If you need to contact us with further questions, comments, testimonials or suggestions, please email us at noorhaircontact@gmail.com. All emails are generally responded to within 12-24 hours, except on weekends and holidays. For all other correspondence:
Noor contact information:
1220 E CUMBERLAND AVE
UNIT 329
TAMPA, FL 33602
United States
noorhaircontact@gmail.com
+1 (813) 461-4156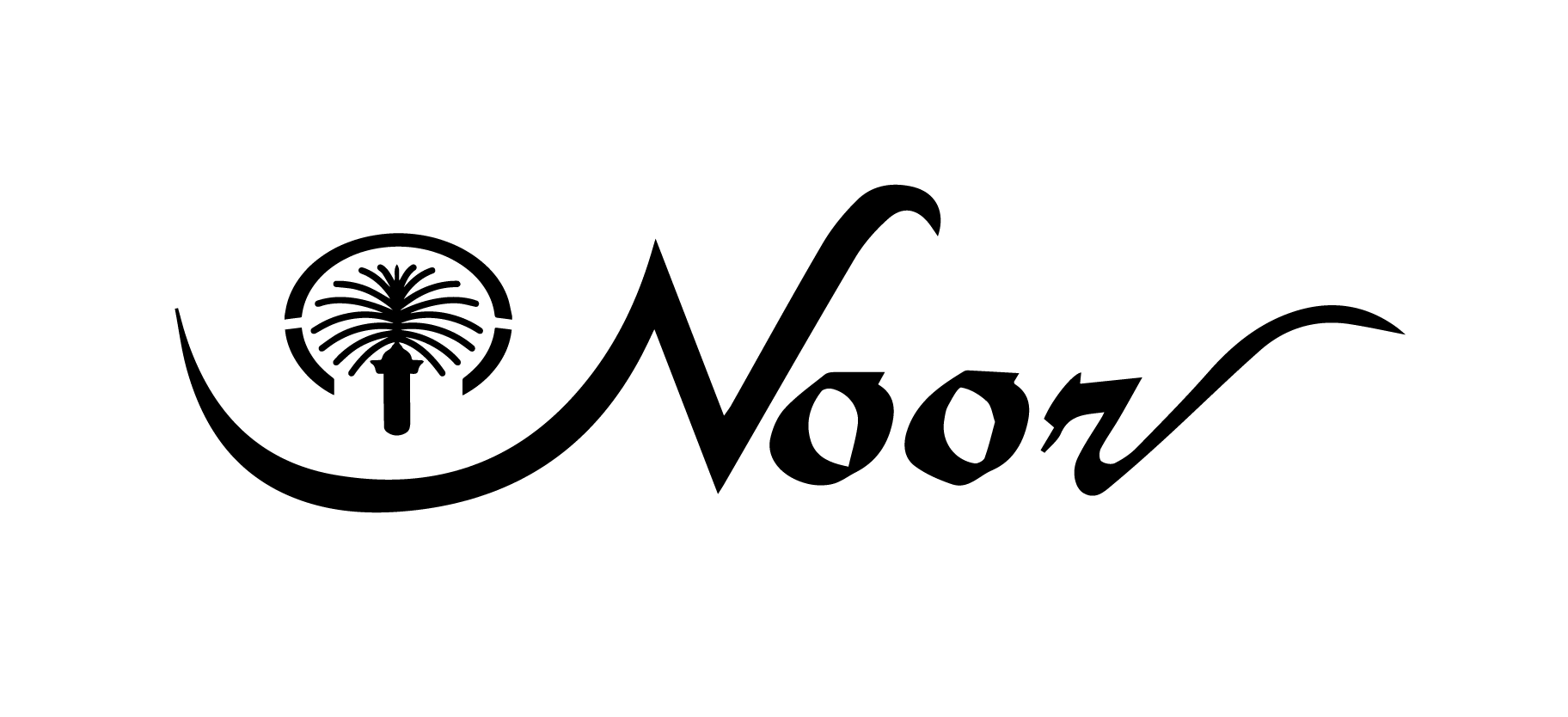 ✓ These statements have not been evaluated by the Food and Drug Administration. This product is not intended to diagnose, treat, cure, or prevent any disease.
*Results are not guaranteed, individual results may vary.
*The people in these videos and photos were compensated for their Noor review.

Disclaimer:
The information provided on this site is for informational purposes only. It is not a substitute for professional medical advice. Do not use this information to diagnose or treat a health problem or disease, or to prescribe drugs or supplements. Only your health care provider should diagnose your health care problems and prescribe treatment. None of our claims or information, including any health claims, articles, advertising or product information, have been evaluated or approved by the US Food and Drug Administration (FDA). Products or ingredients referenced on this site are not intended to diagnose, treat, cure, or prevent any disease. Consult your health care provider before beginning any supplement, diet, or exercise program, before taking any medication or receiving treatment, especially if you are currently under medical care. Be sure to carefully read all product labels and packaging before use. If you have or suspect you may have a health problem, do not take any supplement without first consulting and getting approval from your health care provider. Results may vary. They are not guaranteed. Some reviews are based on real reviews from users to provide customers more clarity.
Copyright © Noor Hair 2022. All rights reserved.